What do you think of when you hear "Now I lay me down to sleep" ? I think of the children's prayer I used to say with my mom when I was a little girl … but now, Now I lay me down to sleep is so much more to me. A momma in the hospital has a baby that is stillborn … NILMDTS steps in to help her remember those things that we all take for granted. We all know after our newborns start growing, those memories of their cute little nose, tiny fingers and toes, and the way that first cry sounds, they all fade. It's hard to recall exactly how small they were, how those features looked and we see them every day. Imagine only seeing your baby once in the hospital. How quickly that would fade away. That's where I come in. When I get a call, I come in and photograph those precious babies so that their parents also may remember those first moments and every feature.  This service is very private and I never share my sessions. I've never even asked a mother who's lost a child if that would be possible, but a couple of weeks ago I got an email from a young lady who wanted me to photograph her 2 month old son who had unexpectedly passed away in his sleep. She asked me if I could show her some of my work, but I had nothing I could show her because no one had ever given me permission to do so. This situation was a little different, in that I photographed the baby at the funeral home because the hospital was unaware of NILMDTS, but as I left the funeral home that day, the baby's mother told me that it would be ok to share these images.  I was still hesitant to do so, as it's been ingrained in me to keep these sessions private, but after I emailed her a few previews, she again told me that it would be ok to share, so today I share with you this beautiful baby Hayden Alexander, who was taken from this world way too soon.
Here he is during the very short time that his parents were able to enjoy him on this earth…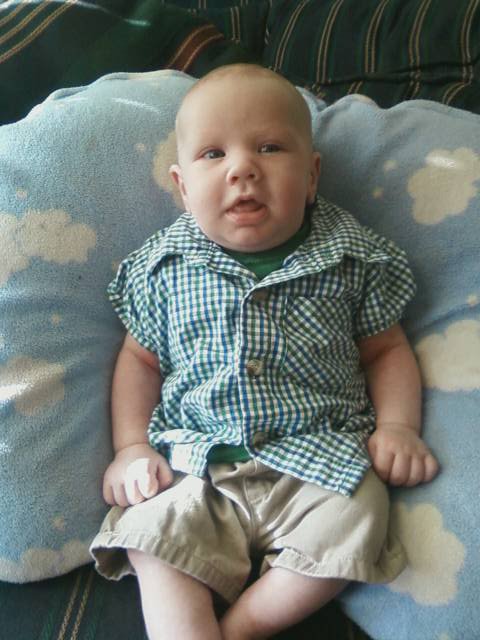 And here are a few examples of what I capture for the families. I hope that in time these will bring peace and comfort… Please keep this family in your prayers as they heal during this incredibly difficult time. 
RIP little one.